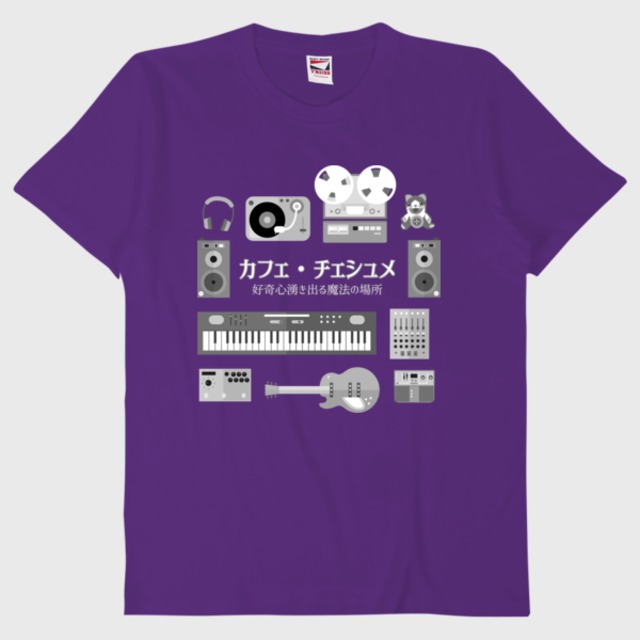 Cafe Cheshmeh Electro T
電子楽器だけ集めてみました、チェシュメ・エレクトロT。
ロゴも日本語にして、アナログ感を出そうとしています。

For the electronic music lovers. Cheshmeh Electro T.
Japanese logo with "the oasis of curiosity"


・Cotton100% 5.6oz
・他のカラーご希望承ります。We take your request for different color.
 (Pink, orange, green, beige, burgundy...)

・画像は合成イメージです。実際の商品とは異なる場合があります。
・Canvath経由のプリントオンデマンド商品です。ご注文が入ってからの印刷となります。
・ホワイトインクジェット印刷(ライトカラーのTシャツはインクジェット印刷)
・プリントがずれている等以外の返品・交換はお受付出来ません。

・Images are composite. Can be different than the actual item.
・Print-on-demand order through Canvath.jp
・White ink jet or ink jet print. ・No refunds or exchanges.
Add to Like via app
Shipping method / fee

Payment method